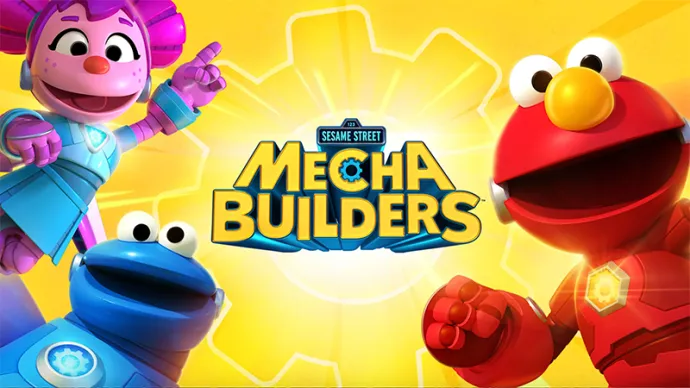 Finding the best kids' shows on HBO MAX for your child to watch during summer is crucial. We make it easy for you to find the best shows for kids with your HBO MAX subscription from DISH.
HBO Max is home to many engaging series, enthralling documentaries, thrilling dramas, and a variety of new and vintage blockbusters movies. But some people who watch "The Sopranos" and "Sex and the City" may not realize that HBO Max contains many interesting and unique content and programs, particularly for kids. So not only will parents find something of interest, but their children will also have much more to watch.
How Much Does HBO Max Cost with DISH?
There has never been a better chance and opportunity to add HBO Max to your DISH. A membership to HBO Max is required to access its enormous collection of streaming series, movies, and documentaries, which costs $12 per month for a year. And, with all of the fantastic shows available through the monthly subscription, you're sure to find something suitable for every family member. You can also have access to a variety of HBO channels on DISH, both live and on-demand.
The Best Kids Shows on HBO Max
Whether you are a parent or grandparent, these shows are great to watch with your kids or yourself. If your kids are out of school for the summer, or if you're looking for a good show to catch up on, here are some of our recommendations:
1. Blippi
Blippi, the beloved kids' show, has made it to HBO Max. Kids love Blippi's colorful glasses and personality. Parents love that the show revolves around education using relatable scenarios, like counting presents, and references to popular kids' characters (such as the Teenage Mutant Ninja Turtles), that kids enjoy learning about. We recommend any of Blippi's shows to kids ages 1-6. It's a show you and your little ones will love.
2. Sesame Street Show
Sesame Street is an iconic show. It has been the top-rated kids' show for many years and is still very popular with kids of all ages. It was created by Joan Ganz Cooney and Lloyd Morrisett, whose goal was to create a show that was educational, entertaining, and relevant to young children. The nonprofit association Sesame Workshop announced an "extended content relationship" in March, with new episodes and programs, including an upcoming miniseries based on the children's classic Charlotte's Web. Sesame Workshop centers around Grover, a blue monster living in a tree with a super-tricky way of speaking. He's very friendly and loves to help people out; he also loves to play games with his friends, such as "Roly Poly" and "Bag It." Grover gets into lots of trouble with his friends Elmo and Cookie Monster, but he always manages to right himself before getting into too much trouble. Elmo and his partner, Cookie Monster, "bring playing to the front with songs, activities, games, and celebrity guests." We love that our DISH HBO Max subscription lets you share the characters we all grew up with with your kids.
3. Lucas the Spider
Lucas the Spider is an entertaining kid show for adults and children. It has been on HBO MAX for a long time. It is an animated series about a little jumping spider with a huge crush on a girl named Lucille. The show follows Lucas as he tries to impress Lucille, who is allergic to spiders. He finds himself in many tricky situations and relies on his wits and spider powers to get out of them. This kids' show is created by Simon Rich and follows Lucas. Its story is absolutely delightful but also very relatable. Kids will love seeing how Lucas behaves around other people, whether trying to find them or catching them off guard with his tricks (he can make himself look like anything). Parents will get a kick out of seeing how many life lessons can be found in this show, and kids will love getting to know how friendly spiders can be.
4. DC Shows on HBO Max
In a world where superheroes are the new gods, they can be as powerful and terrifying as they are heroic. DC shows on HBO Max have been some of the most popular shows in recent years. HBO Max contains a wide variety of DC Shows. The list includes Batman, Superman, Justice League, Wonder Woman, The Flash, DC Super Hero Girls: Hero of the Year, Green Lantern, Aquaman: King of Atlantis, Young Justice, and many more. Many of us grew up with these characters and are excited to bring the same heroes in new and exciting episodes.
5. Classic Cartoons
If you're a parent, you know that there are some cartoons out there that just don't get old. You might not want your kids watching them, but they are still classic and can be watched by anyone. HBO Max has some of the best shows for kids to watch on DISH. Their programming is specifically made to keep children entertained, so they are not likely to grow up and be offended or upset by what they see on TV. The shows have no violence or inappropriate language; instead, they focus on helping children learn how to behave appropriately and interact with others in a positive manner. Some classic cartoons on HBO Max are Looney Tunes: Bugs Bunny, Road Runner, and Whily Coyote, Sylvester and Jr., Scooby Doo, The Flintstones, and The Jetsons, etc.
6. Pocoyo
There's nothing quite like watching your little ones learn and grow on HBO Max. Pocoyo is the perfect show to help them do it. HBO also launched this unique, engaging, and new show called Pocoyo: The Animated Series, and it is super fun and fantastic for children of all ages. It's about a little bird named Pocoyo who goes on adventures with his friends and family, including some animals that you might recognize from other cartoons.
7. Anime
HBO MAX is a streaming service that gives you access to hundreds of movies and TV shows. It's perfect for the whole family, and it's especially great for kids who love anime. We live in a time where anime is everywhere. With the hit show Dragon Ball Z: Super Saiyan Blue and the new series Dragon Ball Super: Broly, there's never been a better time to get into the world of anime. But if you're looking for something new and exciting, HBO Max has you covered. They have a wide variety of shows based on all kinds of genres, from comedy to action to horror, like My Neighbor Totoro, Ponyo, Kiki's Delivery Service, etc.
Enjoy hundreds of kids' shows with your DISH HBO Max subscription
As a premium channel, HBO MAX is a subscription-based service that streams movies and television shows to subscribers. However, it is still likely worth the money spent to enjoy their streaming service. Try it out and find out for yourself. With their full library of movies, television shows, and original programming, you can fill your spare time with quality entertainment catered to your needs.