"

Does DISH Network Charge for Installation?

"
No! Our new customers kick back and enjoy our professional satellite dish installation for free! A professional dish installer will come straight to your door and do all the technical work for you. That's a $199 savings!
CALL TODAY AND SAVE:

1 (800) 950-7100
Free Installation From a Professional DISH Satellite Installer
You have better things to do than struggle with installing your new Dish satellite. We have a team of professional satellite installers who do the setup for you. When you sign up for DISH, we'll mount your satellite dish and install your new whole-home DVR free of charge. With appointments available within 24-hours in most areas, you could enjoy your favorite channels as soon as tomorrow.
We'll Teach You How To Use Your New DISH TV System
New to voice-controlled remotes, using Alexa to play your favorite Netflix flick, or streaming your home team from a mobile device? Don't worry. Our techs can teach you how to use your new DISH technology while they're installing your satellite. Just ask your tech to walk you through the process.
What's Included in DISH's Standard Free Installation?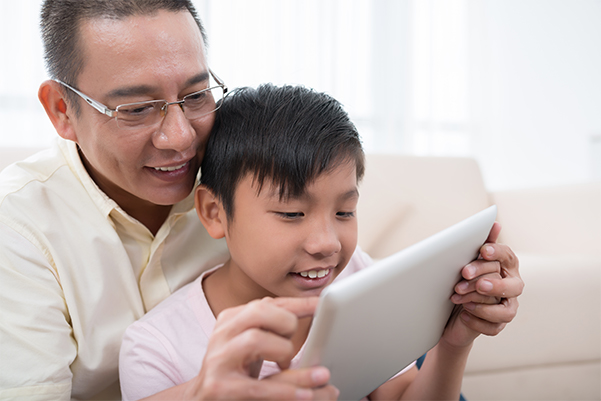 Your tech will recommend the best places to install your satellite dish
We will assemble and mount your satellite dish
We will install any DISH receivers (Hopper, Joey, etc.) that are included in your service at the televisions of your choice
We'll program your DISH remote and teach you how to use it
Your technician will answer all your questions before leaving your home
CALL TODAY AND SAVE:

1 (800) 950-7100
Here's How To Prep For Your Satellite Dish Installation Appointment

Dish Free Installation Checklist:
Renting? Make sure you have your property management's approval to install a satellite.
Living with a Homeowner's Association? Most don't have requirements for where your dish can go but it is always good to check and be aware before installation day.
Choose what rooms your DISH receivers will go. If possible, pull your TVs away from the wall and clear the path to the closest wall outlets so your tech can get to them.
Make sure the credit card holder who subscribed to DISH is present at home, with the credit card used to sign up, at the scheduled installation time.
Secure your pets prior to your scheduled installation time. Please secure any pets inside or on the property to avoid contact with your technician.
Clear a space for your technician to park. Please clear a parking spot for your technician to park their vehicle prior to your scheduled installation time.
Clear access to your roof. Make sure your roof or balcony has easy access for the technician to reach and install your satellite dish. You do not need a ladder.
Compare DISH Network Packages
CHOOSE THE PACKAGE THAT FITS YOUR LIFE
#1 in Customer Satisfaction
Frequently Asked Questions About DISH Network's Satellite Installation
DO NOT EDIT, USED TO KEEP ALL TABS CLOSED ON PAGE LOAD
How do I install my satellite dish and equipment?
You don't have to install your DISH system. We offer free standard satellite installation for all DISH Network new customers.
What's included with DISH's standard installation?
Satellite readiness site survey to determine the best location for satellite installation (performed at time of installation)

Installation and assembly of dish, antenna, mount, and DISH receivers if part of your subscription

Up to 150 feet of RG-6 cable installation

Technicians can perform a one-wall cable penetration

Test equipment for proper optimal performance

Programming DISH equipment and DISH remotes
Do I need to be home at the time that my DISH system is installed?
Yes, the person whose name is on the account must be present at the time of installation.
When can I get DISH installed after signing up?
Most areas can get DISH installed the next day! Your sales assistant will tell you how to book installation at a time that fits your schedule.
How long does it take a technician to install DISH Network?
Installation appointments are scheduled in four-hour windows that you choose when you book your appointment. Most windows are between 8 am – 12 pm or 12 pm – 5 pm for your convenience.
What do I need as a renter to install a satellite dish?
You should contact your landlord or property management company prior to scheduling your appointment. You can get a Landlord Permission form, if necessary.
CALL TODAY AND SAVE:

1 (800) 950-7100