Get Dish Network Internet & TV 
DISH Internet from
$19.99 /mo*
Staying connected is easy with DISH Network TV and Internet providers. you can stay connected to family and friends, stay gaming, stay up-to-date with online learning classes, and stay updated with co-workers – all the most affordable DISH Internet options.
*Internet not provided by DISH and is subject to availability. Call to check availability in your area.
CALL TODAY AND SAVE:

1 (800) 950-7100
Stay connected with Dish Network & High-Speed Internet
We have been expanding our trusted internet providers since 2010 to include high-speed internet and satellite internet across the nation. We're the preferred provider for RV-lovers and those in rural areas. Join our community of 600,000 happy customers enjoying Dish Network and Internet services.
Bundle DISH & Internet for:
Fast High-Speed Internet and Unlimited Data
DISH Offers In-Home or RV-Ready WIFI
Internet For Rural Areas and Urban Settings
Powering your internet-connected HD DVR
Mobile streaming for up to five devices with the DISH Anywhere app.
Bundle Wireless Internet with DISH Network Packages
LOCAL TV CHANNELS INCLUDED
Join our 600,000+ customers using DISH internet providers
Your family will love being a new DISH customer when you bundle savings by pairing DISH TV and high speed Internet. We partner with America's best satellite and high speed Internet providers to give you speeds up to 100 Mbps.
Don't let slow Internet stop you from traveling. DISH has multiple options to get fast WiFi for your #vanlife or RV dreams. Whether you're camping in a rural area or staying in an urban setting, you'll be able to work online, stream TV, and upload your wanderlust photos to Instagram. All with the power of fast WiFi.
Here's How Dish Internet Services Work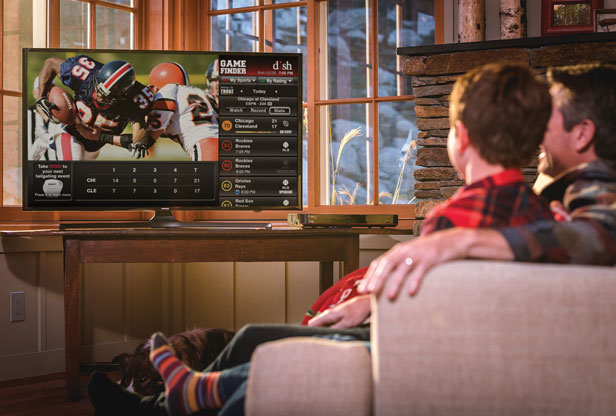 Step 1:

Find A DISH Package With Your Favorite Channels
Choose from any of our best DISH TV packages that start at190 channels of programming for the whole family. All our plans come with local channels, kids channels, and news. If you're not sure which package is right for you, our friendly agents can pair you with your perfect package over the phone.
Step 2:

Get the Fastest Internet Speeds in Your Area
Dish offers satellite internet, Fiber, high-speed internet, and broadband. Once you know which TV package is right for you, our award-winning customer service agents can help you find the best Internet deals in your area – starting at $19.99/month!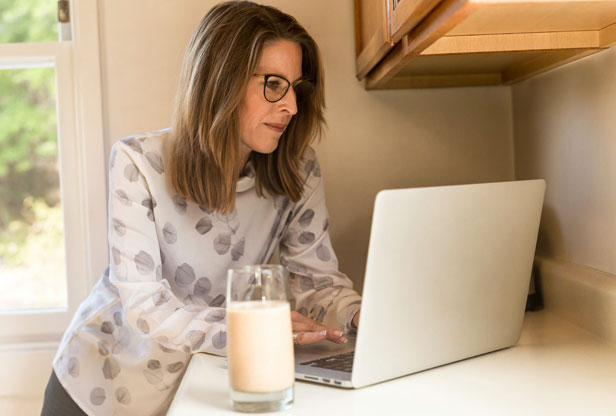 Step 3:

Schedule Your Free DISH Internet Installation
When you switch to DISH, you'll get free DISH standard installation as soon as tomorrow! Just let your agent know when you're available for an installer to come to your home. We'll install your equipment, program your DISH remotes, and teach you how to use your new system.
Frequently Asked Questions About Dish Internet
DO NOT EDIT, USED TO KEEP ALL TABS CLOSED ON PAGE LOAD
How does DISH Network Internet work?
DISH Network partners with America's leading high-speed satellite Internet providers so we can serve people in urban areas, rural areas, and with RVs. Because we partner with multiple providers, we aren't constrained to one technology or signal speed. We're able to pair you with the wireless provider who has the fastest wifi Internet in your area. Ready to find your perfect plan? Call 1-800950-7100.
How much does Dish Network Internet cost?
Internet prices depend on which provider you choose at the time of sign up. We partner with America's leading high-speed and satellite internet providers so we can help people in urban, rural, and traveling RV situations. That means our prices vary depending on which provider has the fastest speeds in your area. Typically, our DISH WiFi plans start as low as $29.99/month.
What are DISH Network Internet speeds?
DISH partners with award-winning high-speed Internet and satellite Internet providers. Speeds may vary depending on your area or the plan you choose. Our agents do their best to pair you with the best option for you.
Are there options to get DISH Internet for RVs?
Yes, DISH has wireless WiFi options for RV owners and van life wanderlusters. Whether you're stopping in a city or on a rural road, DISH has you covered with high-speed Internet options for RV owners.
What is the best Internet service for rural areas?
We recommend HughesNet high-speed satellite Internet for customers living in rural areas. HughesNet has been a reliable DISH partner for years, helping customers in rural areas stay connected.
Does DISH have home phone services and Internet and TV?
Yes, DISH can pair your TV services with high-speed satellite Internet and  VOIP phone services. Just ask your agent for Internet and phone services when you sign up.
CALL TODAY AND SAVE:

1 (800) 950-7100