Record Up To 16 Shows with the DISH Hopper 3
The DISH Hopper 3 DVR gives you the power to watch and record 16 shows at once or watch 4 sport events at the same time.

CALL TODAY AND SAVE:

1 (800) 950-7100
TV Is Better With The DISH Hopper 3
The DISH Hopper 3 DVR is the world's top whole-home DVR with features the whole family can enjoy. Get the Hopper and you'll get DVR features in every room of the house, plus up to 2,000 hours of content storage. TV is better with DISH and the Hopper 3.
Get 4k Resolution & Netflix on the New Hopper 3
The new 4k Hopper 3 is also equipped with state-of-the-art features including a remote finder, voice remote powered by Google Assistant, and built-in access to your favorite streaming apps and subscriptions like Netflix and YouTube. Just one more reason why DISH Network is America's best satellite TV provider!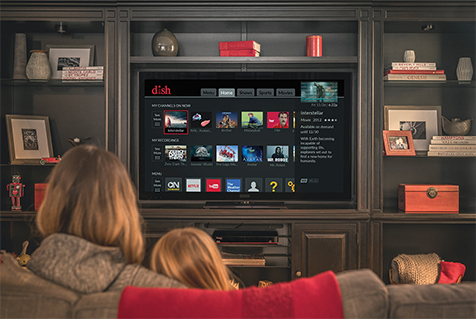 Hopper 3 Features Transform How You Watch TV
Skip Prime-time Commercials + built-in 4k ultra HD resolution
3D Compatible + WATCH 6 TV Channels at once
Control your DVR with voice remote with Google Assistant or your Amazon Alexa
Watch DVR recordings from any room in the house
Built-in YouTube and integrated Netflix search
Get Professional Hopper Set Up and Promgramming from A DISH Technician
New customers who upgrade to the DISH Hopper 3 will get professional in-home setup and programming. Your dish technician will help you sync your remote, program your Hopper 3, and teach you how to use the voice remote feature. No need to struggle with technical manuals with DISH.

CALL TODAY AND SAVE:

1 (800) 950-7100
Upgrade To The DISH Hopper 3 And You Also Get
Get HANDS-FREE TV WITH VOICE REMOTE & GOOGLE ASSISTANT

Stream Built-In Apps
Access Netflix from Your Hopper*
Bluetooth Connectivity
Easily pair your smart devices
Experience DISH TV With The
Hopper 3 Remote

+

Google Assistant Voice Control

.
New Customers who sign up to DISH and upgrade to the Hopper 3 will get a free voice remote with Google Assistant. You can also connect your remote to your Google Home Mini or Amazon Alexa device for extended voice control and channel surfing.
Enjoy Recorded Shows From Anywhere in The House with The Hopper 3
NEVER FIGHT OVER THE REMOTE AGAIN
DISH Hopper 3 Remote
Voice Activated Channel Search and Remote Finder
4K Resolution Support
Finally enjoy HD and 4K resolution on your 4K TV
The Slimmest Hopper DVR Design
The Hopper 3 Takes Up Less Space with a Slimmer Design
Up To 2,000 Hours of Storage
Record More Movies, Sports, and Shows To Enjoy
Get Started & Choose Your DISH TV Package
3-Year Price Guarantee
Smart HD DVR included
Voice Remote with Google Assistant
Family Friendly Programming, News
Local Channel Included
Over 28,000 free On Demand titles
 3-Year Price Guarantee
Smart HD DVR included
Voice Remote with Google Assistant
News, Movies, Family TV, Sports
Local Channel Included
Over 28,000 free On Demand titles
3-Year Price Guarantee
Smart HD DVR included
Voice Remote with Google Assistant
Family TV, Movie Channels, Sports
Local Channel Included
Over 35,000 free On Demand titles
$300 Gift Card Offer
3-Year Price Guarantee
Smart HD DVR included
Voice Remote with Google Assistant
HD Channels, Movies, Sports, Family TV
Local Channel Included
Over 36,000 On Demand titles
$300 Gift Card Offer

CALL TODAY AND SAVE:

1 (800) 950-7100