DISH Network Sports package brings you closer to the thrill of victory with a great selection of professional and college sports. Let's play!

CALL TODAY AND SAVE:

1 (800) 950-7100
MEET THE HOPPER SMART HD DVR FROM DISH
The 4K Hopper 3 DVR is a whole-home HD DVR that lets you records and store over 2,000 hours of your favorite movies and DISH TV shows. Its new, slim design takes up less space in your home while allowing you to record up to 16 shows at once! Once you've recorded your shows, the DISH Hopper 3, can play them back from any room in your house – making the Hopper 3 the best DVR for families.
The new 4k Hopper 3 is also equipped with state-of-the-art features include remote finder, voice activated remote control, and built-in access to your favorite entertainment apps like Netflix and YouTube. Just one more reason why DISH Network is America's best satellite TV provider!
WHY IS THE HOPPER 3 DVR BETTER?
With the new 4K Hopper 3 DVR, you can record up to 16 TV shows at once. This is the perfect feature for DISH's 190+ channels, sports, local programming, and International channels. With so many options, you'll never miss an episode of anything ever again!
You read that correctly! Now you can enjoy the new Hopper Sports Bar mode that allows you to watch up to 6 programs at once! Catch up on all your favorite games at the same time with the Hopper 3 and DISH sports package.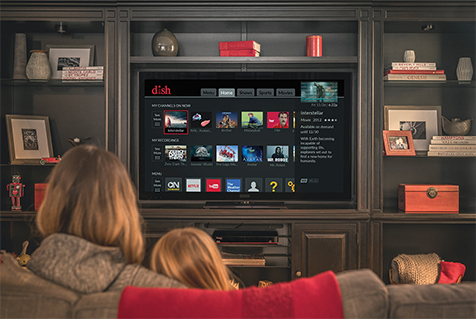 Skip Prime-time Commercials + built-in 4k ultra HD resolution
3D Compatible + WATCH 6 TV Channels at once
Sling Technology
Bluetooth Audio Streaming
Built-in Wifi
Watch DVR recordings from any room in the house
Enjoy over 70 Sirius music channels
Control your DVR with voice remote (powered by Google), your Amazon Alexa, or your iPad!
Built-in YouTube and integrated Netflix search.
Get The Technology You Want With
the Slimmer and Faster
Hopper 3
Voice Activated Channel Search +
Remote Finder
Now you can finally enjoy TV without having to search for the remote control again! The new Hopper 3 DVR remote comes equipped with a button that will set up a small blip and light on your remote to make finding it easier. Also, the remote has a built in smart remote voice control that lets you navigate channels with the power of your voice!
Have a 4K TV? Now you can finally enjoy the highest quality resolution with the Hopper 3's 4K TV support. Try it today and see the difference everyone is talking about!
The Hopper 3 DVR was designed with your home in mind. Now enjoy a new, slimmer and more modern design. The Hopper 3 takes up less space on your entertainment center.
The DISH Hopper 3 DVR is Faster!
Along with the new slimmer design and the 4K resolution support, the new Hopper is seven times faster than its predecessor! That means you can get to all your favorite sports games before your friends post the results on Facebook!
Compare DISH Network Packages
LOCAL TV CHANNELS INCLUDED
2 Year Price Guarantee
DVD Included
Free Google Voice Remote
Local Channel Included
2 Year Price Guarantee
DVD Included
Free Google Voice Remote
Local Channel Included
2 Year Price Guarantee
DVD Included
Free Google Voice Remote
Local Channel Included
2 Year Price Guarantee
DVD Included
Free Google Voice Remote
Local Channel Included

CALL TODAY AND SAVE:

1 (800) 950-7100