DISH Flex Pack Price & Channels
Say goodbye to the DISH Flex Pack and say hello to America's Top 120
Save $35 monthly and get more channels!
190 Channels Including:
Magnolia Network
Food Network
USA, HGTV, Hallmark & More
CALL TODAY AND SAVE:

1 (800) 950-7100
Start saving on Dish TV services

from day one
Same or Next Day Installation
Dish Network offers Free professional installation in up to 6 rooms. Same-day installation is often available.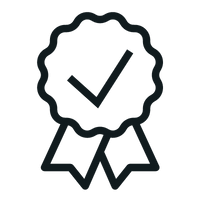 2 Years Price Guarantee
Say goodbye to surprise price increases with the new Flex Pack from DISH. Rely on one consistent price with the 2-Year TV Price Guarantee
DISH Network packages have something for everyone
COMPARE OUR MOST POPULAR PACKAGES
Tune in and Get Connected with DISH
TV & High-Speed Internet.
High-Speed Internet as low as
– Speeds up to 1 Gig
– FREE in-home WiFi
– Perfect for streaming, work, school & shopping
CALL TODAY AND SAVE:

1 (800) 950-7100
Skip commercials with 

DISH AutoHop
AutoHop lets you instantly skip commercials on select primetime shows on ABC, CBS, FOX, and NBC without picking up your remote.
.
Dish Voice Remote + Smart DVR
Skip Commercials with AutoHop Feature
Watch & Record 16 Shows at Once
Built-In Apps: Netflix, Pandora & Youtube
Multi-View – Select four channels to watch at
the same time
Change the channel without lifting a finger
#1 in Customer Satisfaction
190 Channels means
Flex – ibility for everyone.
Switching from the DISH Flex Pack to America's Top 120 lets your whole family watch what they want.
Dish America's Top 120 package was hand-picked to provide the most variety and value in the industry. Get 190 channels for just $69.99/month.
We built in
more savings

with the switch from Flex Pack to the Top 120.
We love a great deal as much as you do. That's why Dish Network packages can save you more with discounts for seniors, healthcare workers, and military members. Stack up the savings with our 2-year price guarantee!
View Our Top DISH Network Deals:
DO NOT EDIT, USED TO KEEP ALL TABS CLOSED ON PAGE LOAD
Why did DISH discontinue the Flex Pack
We made the difficult decision to discontinue the Flex Pack because we could offer more channels, more premium movies, and free on-demand for just $10 more with DISH America's top 120 package. 
What is better, the Dish Network Flex Pack vs. Top 120?
DISH's most affordable package is America's Top 120 package. It comes with 190 channels for the whole family and includes premium movies, free on-demand, and more for just $69.99. At that price, America's Top 120. is the better package!
Can I just get local channels with DISH Network?
All DISH Network packages come with local channels included. If you're only looking for local channels, we recommend our basic package – America's Top 120 – which comes with 190 channels, including your local favorites.
Which is better the DISH Flex Pack vs Top 200?
What are the best DISH package deals for new customers?
Our best deal for new customers is our America's Top 200 package. This package offers over 240 channels, movie channels, local stations, and family programming for less than your monthly gas fill-up. Plus, qualified new customers can get a free DISH Hopper 3 DVR and Google Voice Remote. That's what we call a steal of a deal.
CALL TODAY AND SAVE:

1 (800) 950-7100